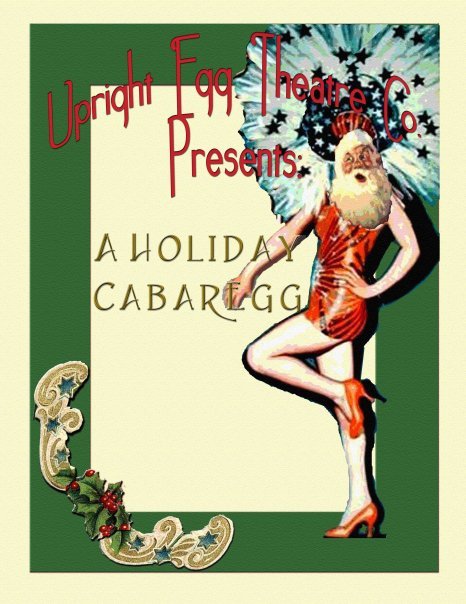 Third Annual Present Project!
When Santa needs to take a job at the mall and leaves the elves in charge, will they be
able to suppress the uprising of unruly toys or will Christmas become a giant drag?
Will Santa find true love or more disappointment under the mistletoe?
Come find out at Upright Egg's Third Annual Present Project: An Upright Cabar-EGG.
This year promises a naughty cabaret, a vegan meal, and all the profits going to
District 202!
http://www.dist202.org/
All Performances will be held in the new Upright Egg loft space:
300 Broadway
St Paul, Minnesota
55101
Studio 110
5 Performances all starting @ 7:30 p.m. on:
Dec 11th, 12th 18th, 19th and 20th
Suggested donation for all performances – that includes the food, dude!
The food is 100% VEGAN – and 100% delicious!
We're giving away free tickets to some of the hottest (and most generous) theatres in town including Ten Thousand Things, Walking Shadow, Theatre Pro Rata, The History Theatre, and MANY OTHERS!
Now that's something to be thankful for, cats and kittens!!!
Man oh man it is so exciting and jeez oh jeez seating is limited–as usual!!!